How We Met
Our Story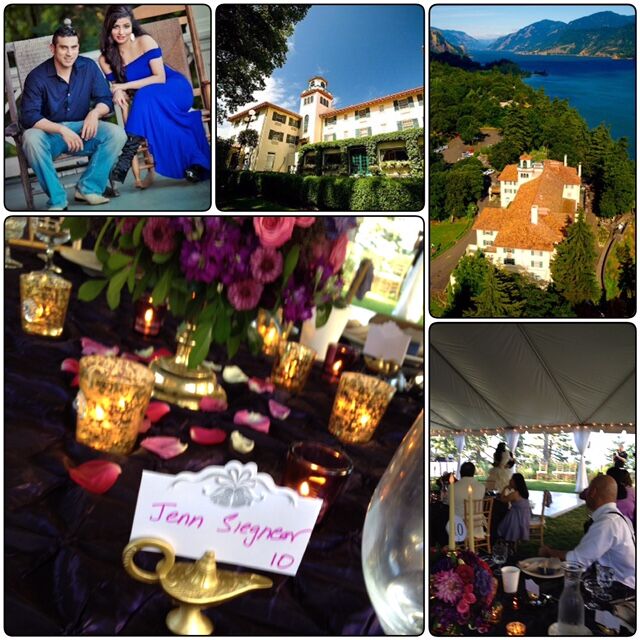 Alan and I first met in the summer of 2012 at the wedding of Tim and Sameera Sullivan, held at the beautiful and scenic Columbia River Gorge Hotel. Alan was in the wedding as Tim's best man and Sameera invited me as a guest. Sameera, being the brilliant match maker that she is, had a hunch that we would hit it off and sat us at the same table for dinner. She said the first time she saw me she thought "the only guy who could keep up with her is Alan!"
She was right! Fast forward 5 years later, and by the Grace of God, we are here today getting ready to celebrate our love and commitment to one another with our closest friends and family!
To be continued.........
The Proposal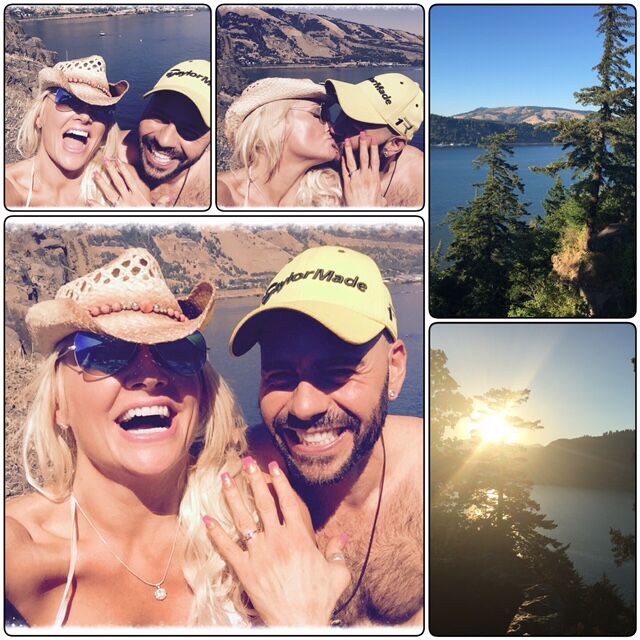 Alan planned a very romantic getaway weekend at the Columbia River Gorge Hotel for my Birthday last summer (the same hotel where we first met) Alan knows I love the outdoors so he had arranged for us to go kayaking and jet skiing. We suited up and headed out on the water the next day. The weather was absolutely perfect! We kayaked up to a rock overlooking the gorge and decided to dock our boats and climb to the top. We paused to take in the view and he suggested we take a moment, bow our heads in prayer and give thanks to God for all of the blessings in our life. When we both said "amen" and I opened my eyes, he was down on one knee with a ring. Thoughtful, poetic and certain were his words to me and with tears my eyes I said "YES!!" The photos above were taken moments after he asked me. I still can't believe he hid and carried the ring in the kayak the whole time. LOL!
Camping + Hotels
Saturday, August 12, 2017
HELLO HAPPY CAMPERS!
Come and camp under the stars with the Bride and Groom Saturday night! We have plenty of space! Bring your tent, RV or trailer. **RV's and Trailers (dry camping only)**

Please email or text Jenn to RSVP for camping: jsigart@yahoo.com/503-209-2252
HOTEL RECOMMENDATIONS
Salem offers a variety of hotel options. Below are a few suggestions that are a short drive to the farm:
(21 minutes) 1. Best Western Plus Mill Creek Inn 3125 Ryan Dr SE. 503-585-3332
(20 minutes) 2. Red Lion Market St 3301 Market St NE. 503-370-7888
(20 minutes) 3.Comfort Inn & Suites 1775 Freeway Ct NE. 503-588-1426
What Do I Wear?
Ideas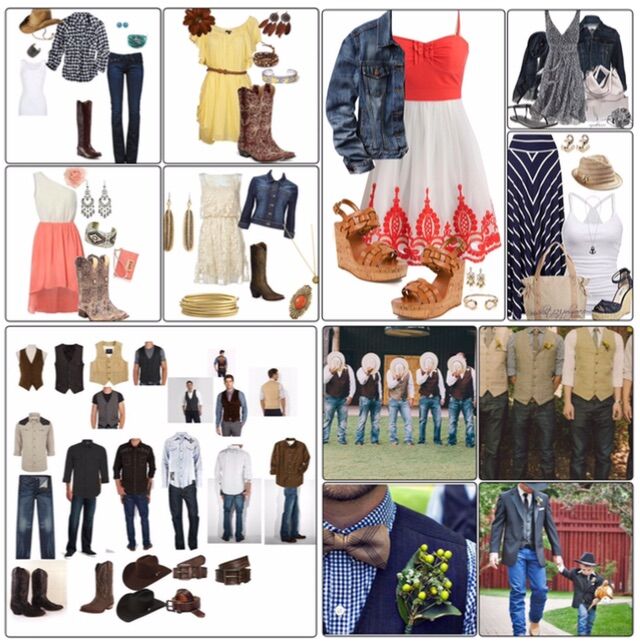 We've been asked by several people so "What Do I Wear?"
The ceremony and BBQ reception will be outside on the lawn and in the barn so wear comfortable shoes. Ladies-if you wear high heels like me, I suggest wedges.
Oh, and most importantly glitter.........if anyone wants to wear that-you know I will be!!!
If you are a cowgirl or cowboy at heart-cowboy hats and boots welcome! Still need inspiration? I've included some examples above.
Wedding Details
Check back for more details as the date gets closer